Quote:
Originally Posted by
DarkMaster
This is the game directory: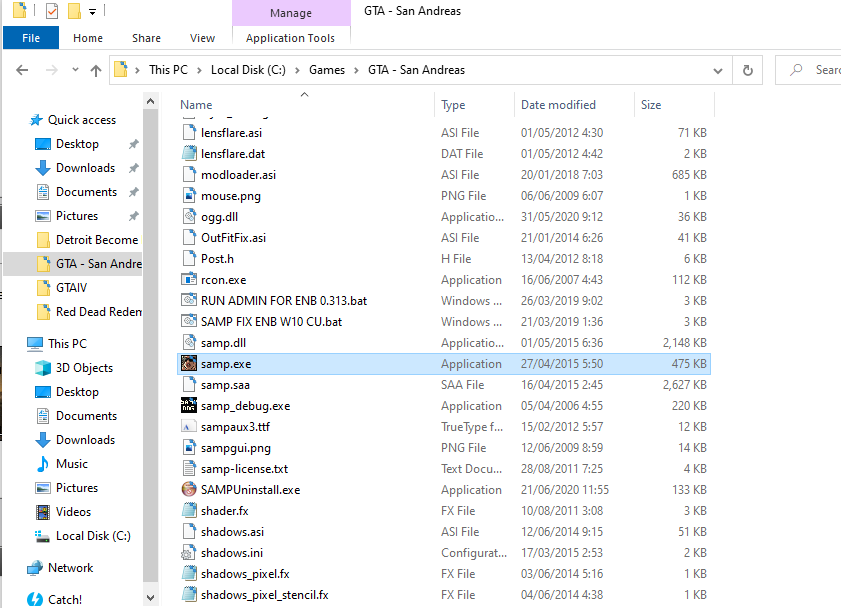 When I try to launch SAMP.EXE or SAMPUNISTALL.EXE it doesn't responding at all
how to debug it to know what is blocking ?? I'm not playing SAMP for like 3 months already because of this
The real way to do this is to understand the report in the 'event viewer'.
If we can't do this now or can't find a solution for this, next practical step that I would try is starting the PC in safe mode and see if SAMP works. (You don't need the network, we are not trying to connect to a server, just trying to open the application at this point).
There might be something like a malware or virus preventing some stuff from happening, or anything else installed that broke your game maybe.
Also, if you are on Windows 10, maybe try installing the 3.5 Framework Runtime, but it should not be that, since you played before.